Fashion For Fall/Winter 2018 Starts With Two Great Trunk Shows!
It has been quite a hot, humid and rainy summer here in New England.  So, although winter is not our favorite season, we are looking forward to Fall and a bit of crisp air!  Besides cooler air,  Fall is also top on our list for all the great new fashion that tempts us each year.  Walk by any newsstand come the end of August, and you'll see fashion magazines as thick as college textbooks!  Magazines like Bazaar, Vogue and Glamour promise to help navigate us through all the fashion do's and don'ts.  But we believe that seeing the latest fashions in person is the best, and that's why we love trunk shows!
Joseph Ribkoff Trunk Show
We are kicking off the fall fashion season with two amazing trunk shows.  Joseph Ribkoff and Komarov are both labels we have carried for years now.  Joseph Ribkoff started designing in 1957 and makes clothing that really showcase a woman's body.  Each time we have a trunk show with his designs the reaction from customers are always met with oooh's and ahhh's.  And it's no wonder, as he takes each season's trends and refines them to meet the expectations and tastes of his fans everywhere.  Through perfection in pattern cutting to the style and fabrics he uses, each piece is flattering and fashion forward.  Joseph Ribkoff's collections are also great to take when traveling, as they pack like a dream!
Komorov Trunk Show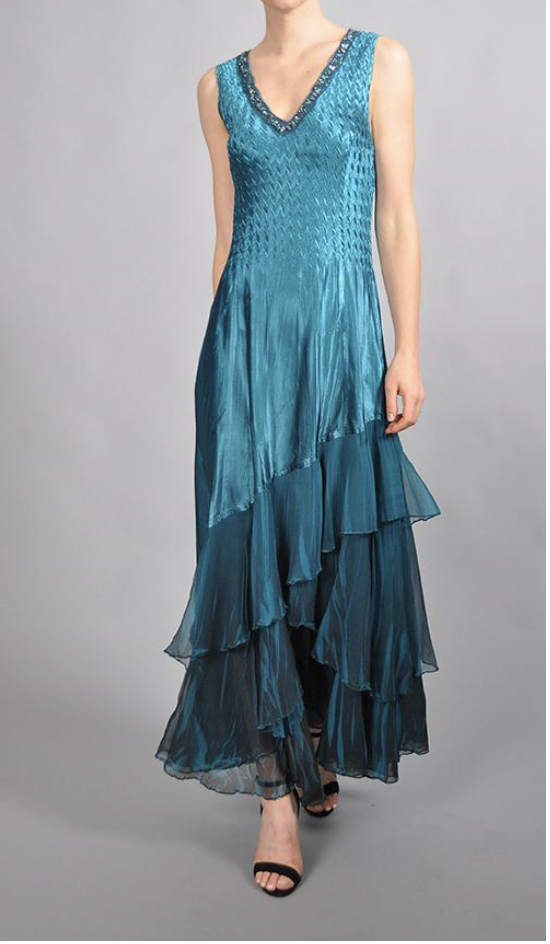 Speaking of packing like a dream, Shelley Komarov, owner and designer of Komarov also designs clothing that travel well! Shelley began her career designing costumes for the ballet, and then later for actors and actresses in major motion pictures.  In 1997, she began Komarov Inc. and began designing elegant and timeless fashion which can literally be rolled up in a suitcase.  Her line sets itself apart with signature pleating that literally conforms to a woman's shape.  All you need to do is slip on one of her dresses and watch the intricately made pleating slip down each and every curve!  That dress also is machine washable, as is all of the clothing in her line!  Komarov's line each season never disappoints, and this year is no different!
The Details:
We will have cocktail dresses, evening dresses, mother of the bride gowns, and casual dresses for all your upcoming occasions.  Looking for a special top for date night?  We will also have gorgeous going out tops from both designers. For all you career driven ladies, you'll find wrinkle free pants, career tops, midi skirts, and great jackets meant to impress!  Perhaps you have a party coming up in your honor?  You'll find engagement party dresses and rehearsal dinner dresses that say "wow"!
Please Join us on September 6th-15th for our Joseph Ribkoff Trunk Show, and September 24th-29th for our Komorov Trunk Show.  If you cannot join us, remember that you can always shop online with us!  (Click Here to Shop!)