From embellished dresses to draped blouses, Alberto Makali designs clothing to boost your confidence. The complete ready-to-wear collection features tops and dresses with flattering, clean lines and gorgeous prints. Alberto Makali also has outerwear and simple cardigans to finish your look!
Made from only the finest Italian yarns, a signature look from ANGEL doesn't just make an outfit, it makes a lasting impression. Our goal is simple, that each design makes you feel like your best self – beautiful, confident and ready to take on the world.
Find unique designs and bold prints crafted in Miami, Florida for the stylish woman on the go.
The Alashan region, through a combination of climactic, geographic and dietary conditions, is the literal home to the world's finest cashmere and camel hair. During each fiber collection season, the goats and camels from this region produce the most highly sought-after fiber in all of China. Whether you want a Women's sweater, any one of the hundreds of accessories that we offer, or a luxurious woven cashmere throw for the home- they have it!
Luxurious, polished, and with sophisticated construction, designer Laurel Berman infuses a modern architectural simplicity into each Black Halo design. Black Halo pieces are form-fitted, instantly classic, and appeal to everyone from top fashion editors to style-making starlets. Understatedly cool with a touch of romantic rebelliousness, Black Halo is dedicated to feminine silhouettes, precision tailoring, and the art of fashion.
Creations Georgianni Jewelry is conceptualized and designed using primarily Swarovski Elements, and the finest metals, casting of soft metals, and such others include, as brass and copper, as well as rolled gold earring posts. The jewelry is available in gold plated, rhodium and black nickel, equally as antique finishes.

The Daymor brand has been an industry leader specializing in exquisite eveningwear and special occasion gowns and suits. … Daymor has been, and always will be, true to one vision.
Elliott Lauren address the needs of a modern, trendy-driven customer who also values quality and fit. … Elliott Lauren is a mindset, not a trend, and seeks to balance both fashion and practicality.
Casual Womenswear Line with a Chic Style and a Bold Flavor! SOPHISTICATED
High Quality Italian Yarns produced in Istanbul, Turkey. A Wardrobe of Excellence and Perfection you Deserve.
LET'S BE PERFECTLY FRANK … STYLE IS EVERYTHING!
The woman wearing my designs is sure of herself, a little bit rebel and wants to be unique. She is charming and audacious. To accentuate her femininity, she wears dresses and whether she wears a tunic and leggings, she'll always be seductive and exciting.
Elegant ladies evening wear manufacturer and has been in business since 1979. We specialize in social, special occasion dresses that are custom made to order. … Our mission is to meet every one of our customers' needs and provide a high-quality garment.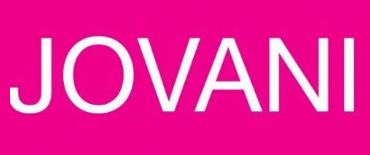 With a vision of creating a glamorous world of designer dresses, Jovani has expanded their brand of eveningwear to fit every aspect of a woman's life. The unique styles and creative twists on the classics that Jovani is known for have made it a go-to designer for special occasions around the world.
Since 1957 Joseph Ribkoff has been successfully designing collections for women around the world who lead busy lifestyles. Flattering, wrinkle resistant pieces to take you from the office to a night out.
Junnie Leigh is a New York based Atelier making custom ordered women's gowns, dresses, suiting and separates. Colors and special adjustments can be made.
We believe women should feel beautiful and comfortable, always. We create products with passion and integrity, guided by respect for our people and planet.
Komarov utilizes the finest natural and man-made fabric blends, most of which are from meticulously selected yarns and created specifically for Komarov before undergoing the line's special pleating process. Each piece is hand printed so no two are exactly the same. Each Komarov piece conforms or expands to fit the body so the fit is uniquely your own. Komarov has made pleating relevant to modern lifestyles with fabrications that provide unbeatable fit. Though strict quality control is imposed for manufacturing consistency, the process itself produces slight variations that make each garment almost one of a kind.
Fashion passes and style remains in our collection of silhouettes that are not mired down in current trends. Her fashion choices for every Collection keep pace with contemporary lifestyles. They are feminine, functional, practical and chic.
Lyssé New York embodies a full collection of urban-inspired apparel designed to meet the lifestyle needs of today's women. In all we do, we live and breathe our mantra: Fabric. Fit. Fashion. No wonder our pieces showcase beautiful, quality fabrics, uncommonly gracious comfort and undying style. Born for all women, Lyssé wardrobe essentials transcend age groups, occupations and lifestyles to comfortably move, travel and live as women do. Beautifully and assuredly.
Thai silk fashion companies globally expanding with a successful line of custom order blouses and jackets offered in a full range of colors, prints and plaids, giving the customer a hand at their own color creative impulse and needs. Within each of the fifty collections, you will find luminescent colors that demand attention, create elegant drama, and define glamor.
Welcome to the world of Pelle Moda, where our lifestyle is accessorized with stunning footwear. As a women's contemporary brand known for the marriage of exotic materials with intricate ornaments and sensual color, our shoes exude quality and hand-crafted attention.
They offer luxury outerwear, blazers for the office as well as a large variety of pants for every occasion, including the famous "Perfect Fit" cut, that makes the woman look one size smaller.
Saboroma evening gowns are empowering costumes enabling women to express passion, femininity and elegance. Her flawless and chic dresses are the perfect answers to every woman's desire to feel confident, beautiful and feminine.
Elegance and comfort awaits you in each Soulmates masterpiece, regardless of age, shape, or size. We design for the graceful, beautiful, and confident woman. Constructed with the utmost care, each piece is hand-crocheted embroidered and unique where no two look the same. Utilizing the most luxurious fabrics, dresses are lightweight and wrinkle-free, ideal for all your special occasions.
A diverse selection of unique styles at affordable prices that inspires curious attention while commanding the respect of a savvy purchase and can complete the look of any outfit on any occasion.
Handmade jewelry with magnetic closure. Mother of pearl and piano wire are the top two components used in these pieces.
Handmade belts and jewelry macramé, crocheted or woven from copper wire, then generously plated 24K gold, pewter, brass and silver.
Infused with bold signature prints and dynamic hues unique to each collection, Trina's modern and optimistic outlook meld the best of classic American design with a California confidence, incorporating beautiful fabrications and impeccable quality for the effortless and carefree glamour.
For women like you. Professionals. Mothers. Daughters. World travelers. Home makers. Sisters. Partiers. Teri Jon is for you, no matter what the occasion: From work to dinner to weddings to the red carpet.
Inspired by the Greek Goddess THEIA, this evening wear, bridal and day dress collection was created to bring out every woman's inner goddess. The THEIA collection combines sophisticated and elegant styling with luxurious silks, European brocades, laces, and prints. THEIA's exquisite beading and embroideries are created by some of the finest couture studios in the world. Each piece is meticulously stitched together to create exquisite gowns and cocktail dresses that flow beautifully around the body. The woman who wears THEIA will be filled with confidence knowing her dress fits wonderfully and looks beautiful on her, thus naturally allowing her inner goddess to shine.
Tadashi also carefully chooses fabrics with stretch, such as luxe jersey, embroidered lace and featherweight tulle to render a custom-made feel. So, whether it's a cocktail dress or floor-length gown, the wearer looks red-carpet polished, with all the effortlessness of slipping on her favorite T-shirt. From the fabric to the fit, a Tadashi dress is infused with glamour and ease.
YOGA JEANS® is a premium quality denim brand that provides its customers with 100% Canadian made garments in the finest materials available across the world. Available in several fits and washes, Yoga Jeans® vast assortment has something for everybody & every body.